Illinois Activity Professionals Association 44th Annual Conference
           LET'S CAMP S'More ! Keeping The Fires in Us Burning
                           Save the Date: October 4 – 6, 2023
Parke Regency Hotel and Conference Center Bloomington, Illinois
No acknowledgement of registration will be sent unless you request an e-mail confirmation.
Register early because space is limited in some sessions.
Education Sessions: Make sure to mark your first and second choice of sessions (information included in Sessions section below) on the registration form.
CE's are provided as part of the registration fee. There is no additional charge. All CE's will be approved by the CONTINUING EDUCATION INSTITUTE of ILLINOIS. (Your conference registration packet will contain instructions.)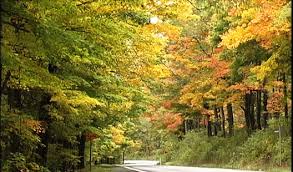 IAPA, in co-sponsorship with the Continuing Education Institute of Illinois, is providing these continuing education credits to Activity Professionals, Therapeutic Recreation Specialists, Administrators, Social Workers, Consultants, Nurses, CNAs, and other professionals. You can earn up to 16 continuing education clock hours by attending this year's conference. We accept checks, money orders, and credit cards.
Refund Policy: Cancellations received on or before 9/15/2022, will receive a full refund. Cancellations received between 09/16/22 – 9/21/22 will receive a refund less a $50 processing fee. Cancellations received on or after 09/22/2022 will NOT be refunded.
Take Advantage of IAPA Membership!!! If you are not currently a member of IAPA, now is the time to join and take advantage of lower conference rates for members. Individuals can become a member for $35 and save up to $60 of the conference fee. A facility may become a member facility for $50. Facility membership entitles you and all staff in your facility to attend this conference at a savings of up to $60 per person. Complete the membership application by clicking on the link below and select the IAPA member rate category:
CONFERENCE FEES
Registration Fee (Postmarked on or before September 22, 2021)
IAPA Member Fee
Non-Member Fee
Wednesday Intensive (6 CE's with lunch)
$85.00
$110.00
Thursday-Only Registration (6 CE's with lunch)
$135.00
$185.00
Friday-Only Registration (4 CE's with lunch)
$110.00
$160.00
Wednesday and Thursday Registration
$220.00
$295.00
Thursday and Friday Registration (10 CE's and 2 Meals)
$235.00
$310.00
Administrators Attending Thursday and Friday with a staff member
$100.00
Retired Board Member Rate Thursday and Friday
$100.00
Take Advantage of the Member Rate by Joining Today. Complete the membership form and
add $35.00 for Individual dues or $50.00 for Facility dues to the IAPA Membership fees listed above.
Lunch meals are included in the conference registration price, Breakfast and Evening meals are ON YOUR OWN.
Guests not registered for the conference
must
have a ticket for all meals. Guest tickets are ordered on the registration form at a cost of $28 per ticket.
Hotel Information: Parke Regency Hotel and Conference Center is located at 1413 Leslie Drive, Bloomington, IL, 61704. Make your room reservations by calling (309)

662-4300 ext 5

. Identify yourself as part of the Illinois Activity Professionals Association (IAPA) to ensure the group rate of $99.00 plus tax and fees for a standard room, or $169.00 plus tax and fees for a suite. A continental breakfast is included in the price of the room. Please make your reservations early. You must reserve your room prior to 9/16/2022 or be charged the full room rate. There is a 24 hours cancelation policy.
DON'T MISS THESE DEALS!
Individual Member savings! Save up to $60 on your conference registration by joining IAPA at a membership rate of $35.00 Visit our website membership information page for a list of benefits.
Facility Membership! Save up to $60 per person on every staff member's conference registration by becoming an IAPA facility member at the rate of $50.00 per facility. Visit our website membership information page for a list of benefits.
Mix and Match! Mix and match conference days and staff. Take advantage of the discounted rates and send different staff each day.
Bring Your Administrators! Share the conference information with your administrator and let them know they can earn 10 hours of their required CE's by attending the conference on both Thursday and Friday, and of course they are welcome to join us on Wednesday. Administrators that attend the conference with one of their staff pay only $75 if they attend on Wednesday, and earn 6 CE's. Thursday and Friday sessions will earn a total of 10 CE's at the special rate of $100.
Retired IAPA Board Member! Keep up with your CE's and pay $100 for 2 days.
Please direct questions to: Deb Greiner, IAPA President, Education Chairperson, Conference Chairperson (773) 744-8138
NEW THIS YEAR….
This year we have added something exciting to our conference. A table centerpiece contest!
This is an opportunity for all Attendees to participate in this contest by creating a unique table centerpiece to represent the Conference theme, "The Seasons of our Lives," and we all know how creative Activity people can be! Here's your opportunity to shine.
The only rules are the theme and the size. The size can be no larger than 12 inches tall and 12 inches wide. Each entry will be judged by the Executive Board. There will be two winners.
1st Prize – A free three-day 2023 Conference, and 2nd Prize – A free one-year IAPA Membership
We are so excited to see all the fun creations and who the lucky winners will be. Don't miss this opportunity to join in the fun and to be one of those lucky winners! Get creative and represent our theme
Good Luck to all!
THIS SEASON'S TABLE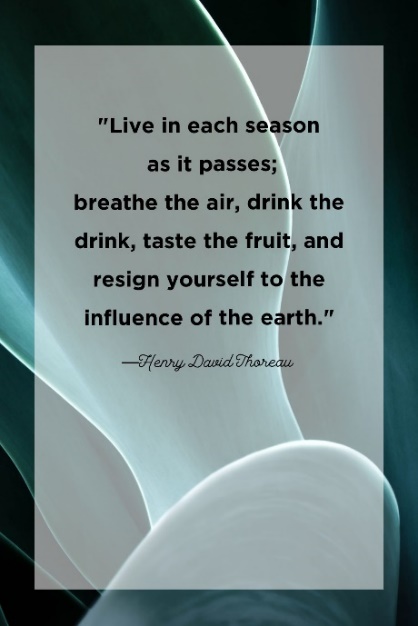 Please read the menu planned for the conference. The meals are one of the most expensive costs of the conference. Please circle the meals you will be attending and circle your dinner choice for Thursday night on the registration form. Also, PLEASE list any dietary restrictions, or note if you would prefer the vegetarian option on the registration forms.
Guest Meal Tickets: Guests not registered for the conference must have a meal ticket for all meals, (Please indicate on the registration form how many guest tickets you would like to purchase).
MENU:
Wednesday Lunch: Soup and Salad Buffet
Wednesday Vendor Social: Refreshments – Snacks and Sips
Thursday Lunch: BBQ Buffet
Friday Lunch: Gourmet Burger Bar/Vegan Burgers
SEASON TO PAY, PLEASE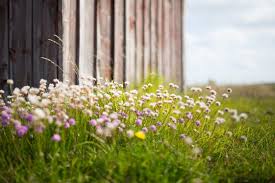 You may pay by Credit Card or Checks! You may use your credit card by visiting our website, www.activites4illinois.org, completing the Registration Form (and Membership Application, if joining or renewing). Or you may complete the form(s) online, print and use a check to pay for your conference registration and membership fees. If you pay by check, please print the form from website and return with your check to Misty Duncan, IAPA, 2960 Stanton St., Springfield, IL 62703. Questions? Call Jackie Shaffer at (815) 973-2996.
MEET THE SPEAKERS
WEDNESDAY, OCT 5, 2022
Pam Goff, Activity Professional
Deb Greiner, AD, CDP, CNA, UDC
THURSDAY, OCT. 6, 2022:
Tammy Bitner, MSW, LCSW
Debra Joy Hart, RN, BFA, CT, CLL-E, CHP, Joyologist Certified Life Coach A+ Method
Kim Mead, ADC, CDP, CAP, and Misty Smith-Duncan, CAP
Lisa Olson, BA, ADC, CDCS, ACC, CAP, DCS, DCET
Janet Sand, MSW, LCSW, BSW
Jackie Shaffer, AA, Health Care Volunteer
Kenny Shuman, BA
Tim Strand
FRIDAY, OCT. 7, 2022:
Joe Agnello, MS Ed, MPA
Lisa Olson, BAM ADCM CDCSM ACCM CAOM DCSM DCET
Denise Spihlman, MSW, LCSW, BS, CDP
Geri Wozniak, Activity Director, ADC, CDP
ITINERARY AND AGENDA
ITINERARY, WEDNESDAY, OCT. 5, 2022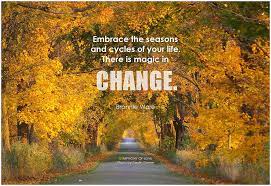 8:00 A.M. – 5:00 P.M. – Conference Registration Open
9:00 A.M. – 4:30 P.M. – Intensive – Pam Goff / Deb Greiner: "Creations for All Seasons" – Engaging people at all levels of ability using a variety of seasonal crafts and art projects for all levels of physical and cognitive abilities. Learning the importance of involvement and success, no matter what challenges or disabilities they face, all while on a very small budget. This session will also incorporate ways to make money for your department with crafts you can sell.
12:00 P.M. – 1:00 P.M. – Lunch
4:00 P.M. – 7:30 P.M. – WELCOME RECEPTION and VENDOR SOCIAL, (exhibit area open)
Join us as we meet new friends and rekindle old friendships. Refreshments will be served. At the end of the evening, each vendor will be giving away a special prize. Winners must be present to win.
ITINERARY, THURSDAY, OCT. 6, 2022
8:00 A.M. – 5:00 P.M. – Conference Registration Open
8:00 A.M. – 6:00 P.M. – Vendor Exhibit Area Open
9:00 A.M. – 10:30 A.M. – Opening Keynote – Lisa Olson / Debra Joy Hart: "Seasons and Seasonings of Life" – Seasons are a part of life. Spring is a new beginning and can be compared to our youth. Summer is a time of ripening and maturity, much like our 20's through 40's. Fall is a time of reaping harvests of what has grown in our pasts. Winter can be a time of going within, slowing down, and maybe taking more naps. Join Lisa and Debra as they help you discover ways of moving through your seasons of self and work. Explore and reflect upon the seasons of our own lives and the seedlings we have planted along the way.
Participants will be able to:
Discuss how to recognize and identify "seasons" within themselves and others.
Define "reframing a situation," and discuss how it can lead from acceptance of a perceived "negative season" to a "season of growth possibilities."
Discuss and use the acronym "T.R.E.E." (Time, Reflection, Experience, Evaluate) for
themselves and others as a way to identify and move through seasons of life.
10:30 A.M – 10:45 A.M – Break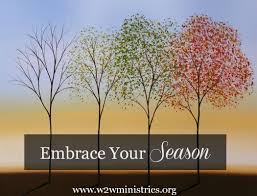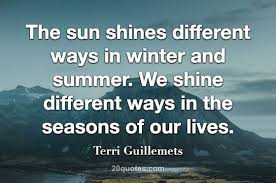 Breakout Sessions:
10:45 A.M. – 12:15 P.M.
A: Jackie Shaffer: "Towel Folding for Fun or Function" – (Session limited.) Use the wash cloths, towels or dish towels already in your stock to make quick and happy decorations, whether you just need to spice up a living space, or need animals for a themed activity, towel folding can fit the bill – inexpensive, fun, and easy to do. Best of all, supplies are re-useable once the folded use has passed. It takes only 5 minutes to bring a smile to a face, or brighten a corner, bed or table. We will complete one large project or two small projects.
B: Kim Mead –: "Designing Engaging Programs Incorporating the Seven Dimensions of Wellness" "– This class will identify the WHY of resident engagement, explore the definitions of the various dimensions of wellness, create programming ideas for each dimension, and assist to establish the engagement expectations for your organization.
12:15 P.M. – 1:30 P.M. – Lunch /Awards, General Business Meeting, Installation of Officers
1:30 P.M. – 3.00 P.M.
C: Janet Sand: "Modifying Activities Through Our Seasons" – With our population changing and our clientele's increased needs, how do we adapt? What do we need to consider when providing activities with people in a variety of stages of dementia and diminishing abilities? What may help increase abilities or maintain them longer while sparking interest? These are some of the things we will answer during this session through some discussions and experiential learning.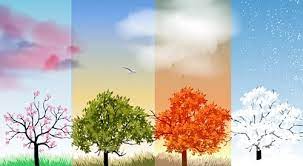 D: Kenny Shuman: "Fundraising – Your Solution to Phenomenal Programs" – Fundraising is a very important part of any facility's activities program. Though we have budgets to work from, some of us do not have a large budget, so fundraising helps supplement our programs. Fundraising is also more than just raising money – it is all about marketing and helping enhance team-building skills for your staff. It can also help with feelings of boredom, uselessness, and hopelessness. During this presentation, you will become more creative, and be able to brainstorm ideas for fundraisers that are already being used in other facilities.
3:00 P.M – 3:15 P.M Break
3:15 P.M. – 4:45 P.M.
E: Tammy Bitner: The Season for Growing" – As the seasons of our lives change, we need to find ways to find common ground and stay active and productive. Group gardening can help residents in LTC boost their mood and reduce loneliness. Studies have shown that benefits of gardening also include reducing stress, enhancing the immune system and bones, and reducing the risk of dementia by staying physically active. Working in the dirt can be a very rewarding experience – especially as you see those first sprouts from the tine seeds you planted.
F: Tim Strand / Kim Mead / Misty Smith-Duncan – "Engagement Technology and the Dimensions of Wellness" – Upon completion of this session, the participant will have gained the knowledge to identify various technology devices and options to help find and utilize resources to use that are appropriate for Independent, Assisted, Supportive, Memory Care, and Low or Visually impaired residents of all abilities and skill levels. We will also introduce products and programs that your residents can use during group or 1:1 activity.
5:00 P.M. – 7:00 P.M. – Visit with Vendors
You are on your own this evening to relax and socialize with friends.
ITINERARY, FRIDAY OCT. 7, 2022
8:00 A.M. – 10:00 A.M. – Conference Registration open
8:00 A.M. – 3:00 P.M. – Exhibit Area open
Friday Breakouts:
9:00 A.M. – 10:30 A.M.
G: Joe Agnello: "When Grief Hits You – Theory and Practice" – In this Covid-19 era, residents, their families, and staff face very difficult challenges. This workshop is designed to help them manage the stressors that cause grief. Beginning with an awareness of losses residents endure, participants will learn the nature of grief and a grief coaching model to manage it.
Brainstorm resident stressors
Discuss the true nature of grief
Learn a process of grief coaching that can be used with staff, residents and their families
Grief is stressful! Participants will understand and be able to manage grief stressors.
H: Geri Wozniak: "Motivating Yourself and Your Team Through Seasons of Change" – Seasons have definitely changed! Are you trying to remain stable while surrounded by craziness? Are you searching for health, wealth, and peace of mind? This interactive session offers intuitive ideas and techniques to motivate yourself and your team during seasons of change. "Today we are going to do great things!"
10:30 A.M. – 10:45 A.M. -Break
10:45 A.M. – 12:15 P.M.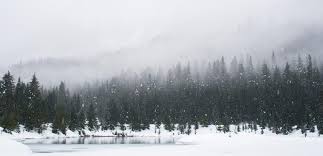 I: Joe Agnello: "Compassion Fatigue: A Prescription for Regaining Energy and Balance at Work" – In this Covid-19 era, Activity Professions face very difficult challenges. This workshop is designed to help them develop a personal resilience development plan based on The Professional Quality of Life Scale.
Objective 1. Understanding Compassion Fatigue
Objective 2. What is Your Experience?
Objective 3. Building Self-Resilience
Objective 4. Networking to Build Resilience
J: Lisa Olson: "Passive Activities and the Busy Professional" – Are you feeling overwhelmed with getting everything done while still providing active treatment to folks with severe medical challenges such as people in the end stages of Alzheimer's, or people with extreme cognitive challenges? If you answered yes to this question, this session is for you! Join me in exploring the world of passive active treatment that can enhance the lives of those you serve.
12:15 P.M. – 1:30 P.M. – Lunch, Raffle
1:30 P.M. – 2:45 P.M. – Closing Keynote – Denise Spihlman: "Where Is My Glass Slipper?" – What has the pandemic done to our activity programs? Do we feel, at times, that the rug has been pulled out from under us? Somehow, over the past 2-1/2 years, we have begun to feel like Cinderella getting picked on by the evil stepsisters. While we are working harder than ever, it feels like no one is noticing. It's time to put on our ballroom dress and glass slippers, and fight for our time to shine. We are special and there will no longer be going back to rags when the clock strikes midnight. We are amazing, and we need to stand proud. Let's bring activities back into the spotlight again for our residents. They need us!
2:45 P.M. – 3:00 P.M. – Closing: Silent Auction, Hand in Evaluations
Thank you for coming. We look forward to seeing you next year!